Last year was the inaugural Orange County Progressive Summit, held on Saturday, June 12th. The St. Michael & All Angel Episcopal Church generously opened their doors to accommodate the 150+ person event.
We kicked off the event with keynote speaker, Mimi Kennedy. She is known for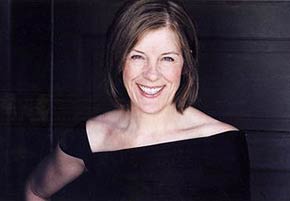 her role on television's "Dharma & Greg." She has successfully juggled a busy life working in theater, film and television while becoming a published author and passionate playwright. She is also Founding National Advisory Board Chair for Progressive Democrats of America. After Kennedy's motivating and witty speech, each attendee jumped right into the various workshops that were being held. Following is a list of the topics presented:
"Building Coalitions and Reaching Across Lines of Difference"
"Attracting the Media to Your Event"
"Now's the Time, Legalize: Marijuana Law Reform 2010"
"Voices Making Change"
"Church Chat: Building Coalitions 101"
"Fundraising for Change"
"Social Networking: Building Your Online Presence"
"Win Your Election: Campaign Strategies and Tactics"
"Preserving Choice Through Compassionate Social Action from the Beginning to the End of Life"
"Spirituality and Activism: Stoking the Fire While Not Getting Burned"
The final keynote speaker was Marjorie Cohn, the immediate past president of the National Lawyers Guild and a professor at Thomas Jefferson School of Law.  She lectures throughout the world on human rights and US foreign policy and often provides political and legal commentary on various news networks.