The Orange County Progressive Summit was honored to welcome two amazing keynote speakers to the event this year: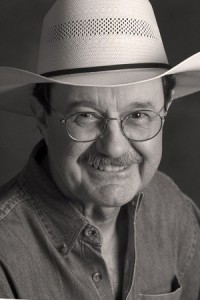 Raised in Denison, Texas, in a family of small business people, tenant farmers, and working folks, national radio commentator, writer, public speaker, and author, Jim Hightower has spent three decades battling the Powers That Be on behalf of the Powers That Ought To Be – consumers, working families, environmentalists, small businesses, and just-plain-folks.  Twice elected Texas Agriculture Commissioner, Hightower believes that the true political spectrum is not right to left, but top to bottom, and he has become a leading national voice for the 80% of the public who no longer find themselves within shouting distance of the Washington and Wall Street powers at the top.
Hightower is a modern-day Johnny Appleseed, spreading the message of progressive populism all across the American grassroots.  He broadcasts daily radio commentaries that are carried in more than 150 commercial and public stations, on the web, and on Radio for Peace International.  Each month, he publishes a populist political newsletter, "The Hightower Lowdown," which now has more than 135,000 subscribers and is the fastest growing political publication in America.  The hard-hitting Lowdown has received both the Alternative Press Award and the Independent Press Association Award for best national newsletter.
A popular public speaker who is fiery and funny, he is a populist road warrior who delivers more than 100 speeches a year to all kinds of groups.  He is a New York Times best-selling author, and has written several books. His newspaper column is distributed nationally by Creators Syndicate.  Hightower frequently appears on television and radio programs, bringing a hard-hitting populist viewpoint that rarely gets in the mass media.  In addition, he works closely with the alternative media, and in all of his work he keeps his ever-ready Texas humor up front, practicing the credo of an old Yugoslavian proverb: "You can fight the gods and still have fun."
CHRISTINE CHAVEZ
Christine Chávez has made a lifetime commitment to public service, civil rights, and the labor movement.  Born in Delano, California, Christine Chávez was surrounded by the farm worker movement.  For years, she worked with the United Farm Workers Union, the organization her grandfather Cesar Chávez helped to co-found 40 years ago.  For 8 years, Christine Chávez served as the UFW's Political Director.  While there, her responsibilities included raising public awareness to protect the civil rights of farm workers and the larger immigrant community.  She helped elect candidates pass legislation, and oversee public outreach activities.  Latina Magazine named Christine Chávez one of their top Latinas of 2004 for her longtime involvement with civil rights issues.
As part of Chávez's longstanding commitment to civil rights for all, she took a sabbatical from the UFW in 2005 to work with Equality California, the National Latina/o Coalition for Justice, National Freedom to Marry, GLAAD's Regional and People of Color programs, and other LGBT groups to educate local communities about the importance of LGBT rights and marriage equality in California.  She also advocated for marriage equality in 2008 by speaking at a "No on 8" rally in Fresno, California.
Christine Chávez has joined Rev. Al Sharpton to announce the formation of the Latino and African American Leadership Alliance.  Troubled by the escalating violence between Latinos and African Americans, Chávez worked with the Reverend to organize a march to correspond with the Watts riots of 40 years ago.  The Alliance also sponsors community forums, outreach to schools, and enlists the help of policymakers to further this important cause.  Christine's work is based on the values passed down to her from her grandfather: the fight for civil rights, social justice, and labor equality.  Most recently, Christine is serving as the Farmworker Coordinator for the US Department of Agriculture (USDA).  This is a new position in the USDA, and her work will focus on how the USDA can better serve the farmworker population.